actlog Good news again!  Free Function – Quick enter/update products



Update the information "Talking Easy" !
         You don't need to "in and out" one by one to update. < /span>
       You only have to On the product list, click the data grid directly, that is,YesEnter/change important information, including "mainFigure"  、 "Product name" 、"Category" ,< /span>"Model" ,"Price" ,"Specials"< /span>,"Inventory".. Other information
  (You can customize which data cells to display, see Figure 2 for details).

I want to create a product, easy!
     click "Add Product (by template)" button to quickly add products immediately span>.
       It is more convenient if the new batch of products has many repetitions or similar You can even create a copy of the data in the "template"pre , 
       New products are automatically generated according to the template,You changeYesFrom time to timeChange the template.  
 Save for you Enter the time of repetition or similar data!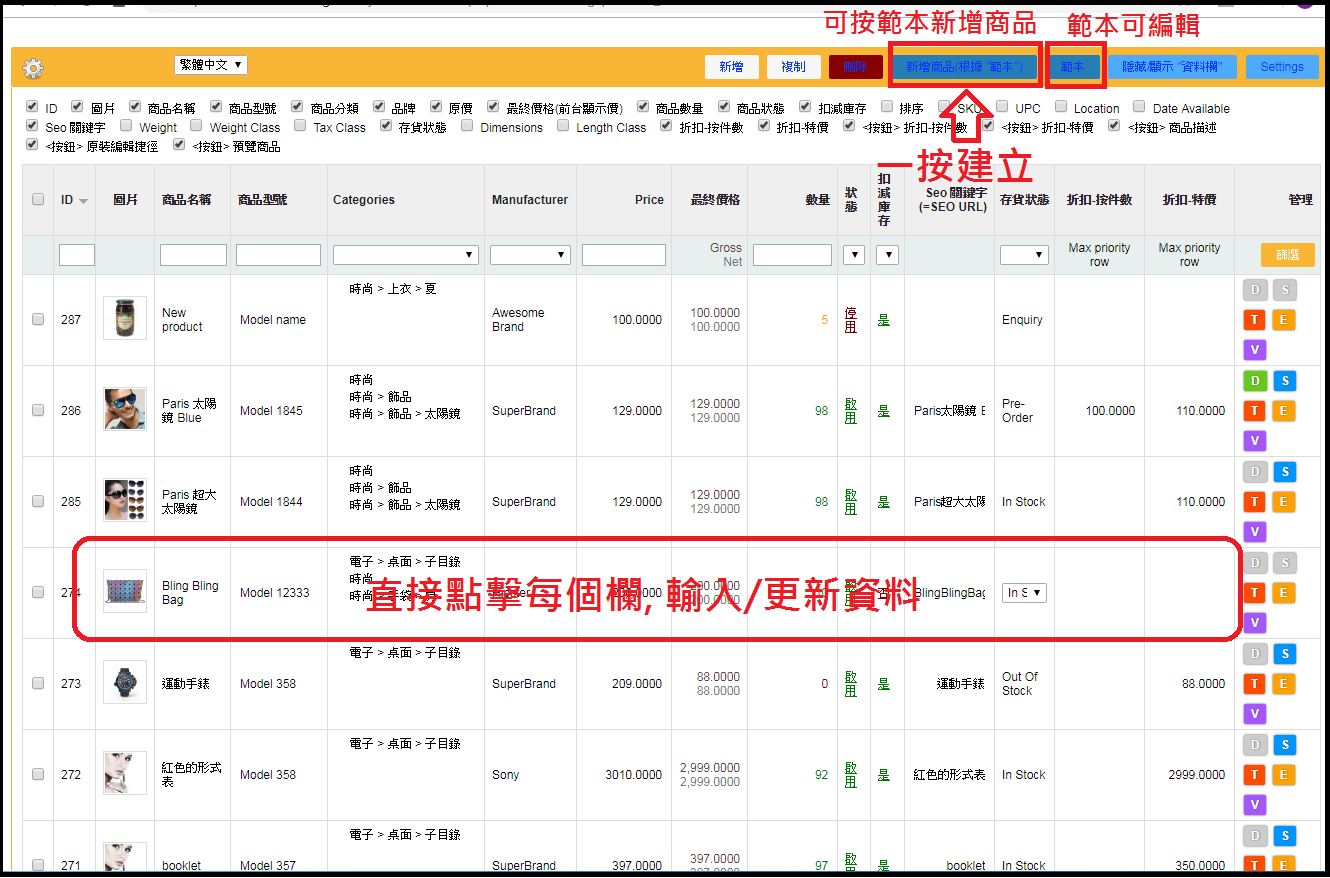 Figure 1

Figure 2